Mobile Car Wash Melbourne
Pro Car Wash offers Mobile Car Wash Services. We come to your home or office to wash and detail your vehicle, so the time-consuming job is completed while you go about your day. We are a mobile car wash & detailing service in Melbourne that offers premium packages for your car to look its best. Why waste time taking your car for wash? We'll come to you instead.
For mobile auto, boat and RV detailing services in Melbourne
CALL 0414 709 600
Mobile Car Wash & Detailing Services Melbourne Wide
With Pro Car Wash, you don't have to worry about finding the time to get your vehicle washed and detailed. We free hours of your day by providing mobile car washing and Pre sale detailing services in Melbourne. Our detailers have an A+ rating. We are experts at hand washing vehicles and detailing the vehicles to perfection.
We offer a range of packages and services, such as:
Full-Service Wash
Hand wash & Chamois dry exterior
Interior / exterior window cleaning
Interior / trunk vacuum
Clean & detail dash, instrument panel, vents and console
Clean tyres, wheels, & rims and wheel wells
Tyre shine application
Exterior Package
Full-service wash
Bug & tar removal
Step buffing & polishing of paint
Polishing of chrome trim
Vinyl and plastic trim dressing
Interior Package
Full-service wash
Floor mats, carpet, and interior upholstery shampoo
Cleaning & conditioning of vinyl & leather
Vacuum trunk
Complete Package
Full-service wash
Interior package
Exterior package
Engine compartment degreasing
As our name implies, we are the pros in car washing & detailing, offering mobile services to Melbourne vehicle owners. We are equipped to provide a professional car wash & detailing, taking the time to wash & detail to perfection – all at very affordable prices.
We are licensed and insured for the protection of our customers' property. All our detailers have the experience to provide optimal care for all types of autos, RVs and trucks. Our pricing system is based on the type of vehicle and its condition.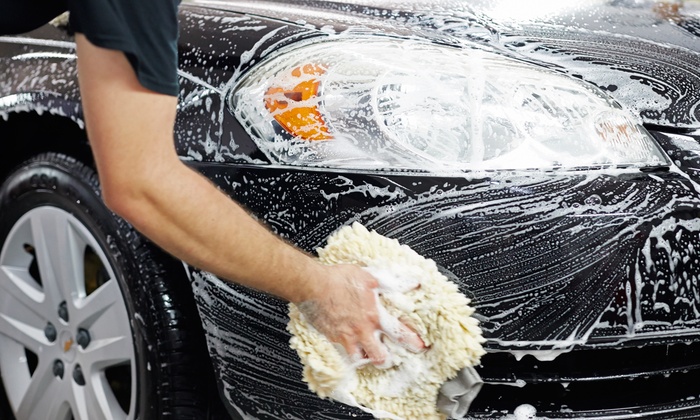 Why Choose Our Mobile Car Wash Service?
No time spent at the car wash
No time wasted waiting while your vehicle is being detailed
No exuberant rates. We are competitively priced
Have your private vehicle or your company fleet washed. We detail:
Cars
Vans
Trucks
Buses
Big Rigs
Boats
Aircraft
Construction Equipment
Agricultural Equipment
Heavy Machinery
Tractors
And more.
We accept cash and credit or debit card as forms of payment. Payment is made on completion of service. With Pro Car Wash you have the pros to bring your car back to its former glory – gleaming and shining. Give your car a new lease of life with our mobile car wash Melbourne.
Why waste your day washing and detailing your vehicle when you have a professional on demand to handle it? We arrive fully prepared in our mobile van, packed with the best equipment and solutions to offer a wash and detail service that is unparalleled.
We make your vehicle spotless – Choose Pro Car Wash for premium car cleaning services.
We offer competitive rates – You won't have to spend a fortune for our services.
We are there on demand – You don't have to schedule time out of your day to clean & detail your vehicle. We'll do it for you.
With Pro Car Wash, you have a professional car washing service that comes to your location anywhere in Melbourne to offer quality car cleaning services.
Contact Us
To schedule a mobile auto, truck or RV wash contact Pro Car Wash at the number below. We can also be reached online through our enquiry form at the top right of this page. With us, you have A+ technicians that are the best at what they do. Pro car wash is a part of car 4 cash Melbourne.
For more information on our services or to obtain an estimate for your car washing and detailing needs, please contact us at 0414 709 600
Our Services
Mobile Car Wash
Interior detail
Exterior detail
Full car detailing
Pre-sale detailing
Dog hair removal
Overspray removal
Sticker removal
Paint protection
Stain removal
Fabric protection